Featured Property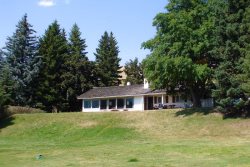 Million dollar view of lake and mountains
MINIMUM STAYS
JUNE, SEPTEMBER, LABOR & MEMORIAL WEEKENDS, HOLIDAYS
2 or 3 nights weekends, 2 nights mid week. 1 night mid week fill-ins on
1 bedroom and studio cabins.
JULY, AUGUST
3 or 4 nights weekends, 3 nights mid week, 2 night fills-ins, 1 night
mid-week fill-ins for 1 bedroom and studio cabins
OCT-MAY (NONE HOLIDAYS)
2 nights on weekends. 1 night mid week.
Just contact us at
541-432-2391
[email protected]
.
All dogs are $15/Night. $25/dog for 1 Night Stays on dog friendly cabins.
Available Properties
Loading Available Properties
Flexible Dates? View other Properties close to your Date Range.
Available
Unavailable
Check-in
Check-out
Not finding what you're looking for?